A Guide to Creating Wholehearted and Mindful Birthday Celebrations for your Child
Would you love to create a
magical birthday celebration
... without any of the pressure to make it Pinterest perfect? Or are your children growing up way too fast and you're craving a deeper sense of rhythm and ritual to make the milestones more memorable? Are you searching for more meaningful ways to acknowledge another passing year of your child's life without losing them amidst the hype of preparations and presents?
Maybe you've always 'outsourced' birthday parties to avoid the hassle, but despite your reluctance for party planning you're still curious to learn simple and more mindful ways to connect with your child on their birthday.
Somewhere along the way, we've lost our way with birthday parties and sway towards commercialised, high sugar, high glitz extravanganzas for our children that lack real heart.  Beautiful Nat is the perfect guide to lead us back to a world of simple, heartfelt birthday celebrations with our precious birthday child as our primary focus.  Her delightful e-book provides so many nourishing and delicious recipes, gift ideas, craft and game suggestions and so much more to make the planning, preparing for, and hosting a mindful party stress free. But most importantly, Nat's Magical Birthday e-book provides Mamas with a compass to guide us back to a time of celebrating our beautiful babies with heart, calm and a sprinkling of magic. It is a truely beautiful book I will turn to year in, year out.
- Steph, Mama of 3, writer and owner of Green & Growing Things
I know what it's like living the busy #mumlife, constantly running from one thing to the next, trying not to get stuck in the mundaneness of everyday chores, blink and you miss it moments competing with a never-ending list of to-dos.
I also know first hand the importance and long lasting benefits of providing nourishing experiences to our children. As a mother of three I've spent the past 13 years devoted to learning aspects of Steiner/ Waldorf Early Childhood Education, Conscious Parenting and understanding the subtle magic our frequency and energetic wellbeing has on our children.
Over the years I've seen the impact that creating wholehearted birthday celebrations have on my children and our family as a whole. A deeper sense of connection and a celebration that really is so much more than the presents and cake!
I've also noticed how much I now genuinely love celebrating each of my children's birthdays - and not just the actual day. I love the rituals, the simple things that can be done in the lead up to the big event that help build a sense of excitement and meaning.
Infusing

magic and wonder

into my children's birthdays delights my own inner child and gives me permission to play and get creative!
...Something I feel really serves to recharge our batteries as mamas and carers of little ones
If you're like me and constantly searching for ways to offer more meaning and connection with your children, then I know you will love all that the Magical Birthday ebook can offer you and your family!
Just some of the birthday magic the book has inspired...
I loved Magical Birthdays! The e-book is beautiful and packed with ideas, inspiration and tools to help create meaningful and intentional traditions for our family. As much as I love celebrating my daughters' birthdays, there has always been an element of stress; there are just so many ideas out there, not to mention expectations, that it can easily turn into an overwhelming and frantic few days. I love how Natalie invites us to choose simplicity and connection, and focus on creating magic for our children without spending lots of money or running ourselves ragged. Her practical guidance, yummy recipes, and sweet crafts have already inspired me so much and now I can't wait to celebrate my daughter's upcoming third birthday!
- Gaby, mama of 2 + yoga teacher and photographer
Here's what you'll get inside
Child Reflection Meditation
A downloadable MP3 guided meditation to help you reflect on your child's year. The perfect way to begin preparations.
Birthday Rituals & Rhythms
An array of simple and beautiful ideas to help you integrate rhythms and rituals into your children's birthday celebrations and create lasting family traditions.  
Birthday Crown Tutorial
Dress ups are always loved by children and especially on their big day! Create a gorgeous birthday crown for your child with this super easy pattern to guide you.
Wholefood Birthday Cake Recipes
Tried and tested simple, delicious and wholesome birthday cake recipes including gluten free and dairy options.
Sweet & Savory Party Food Recipes
Some of our favourite party food recipes that I know your little ones (and the grown ups) are going to love.
Creative Making Tutorials
To get you started with mindful making projects for your hands including birthday stars, birthday treasure pouch, gone fishing felt fish, star babies, butterfly peg dolls and gnomes.
Your Ultimate Guide to planning a (Magic + Mindful) Birthday Party
Covering everything you need to consider in the lead up to the big event to help keep you organised without the overwhelm. Also includes a Celebration Planner which can be used year after year.
Plus!
You'll also get an age appropriate gift giving guide, ideas for games, activities and decorations, Commonly Asked Questions, inspiration and ideas for homemade party bags and so much more.
Natalie, I am so very heartened that you have written Magical Birthdays for Children!! Birthdays have always been the most special time in our home and even now my teenage girls still create a birthday table and ring for each of the family members. Magical Birthdays for Children is a beautiful piece of work and so delightfully put together. It brings me so much joy to know that many more families are going to be touched by the beautiful and mindful birthday traditions.
- Melissa, Owner HoneyBee Toys
I'm delighted you've found your way here.
I believe childhood is sacred & I'm guessing you do too...
I dreamed up Magical Birthdays to help you create a heartfelt birthday celebration for your child that truely honours the sacred essence of the occasion.
... because I believe that creating moments of magic and wonder in our child's days are memories that will stay with them for their lifetime.
... I also believe that our children sense the energy and intention that we put into all aspects of our caring for them. Simply gestures done with true presence nourish them deeply on a soul level. Energy is unseen and yet always felt.
I hope you love the book,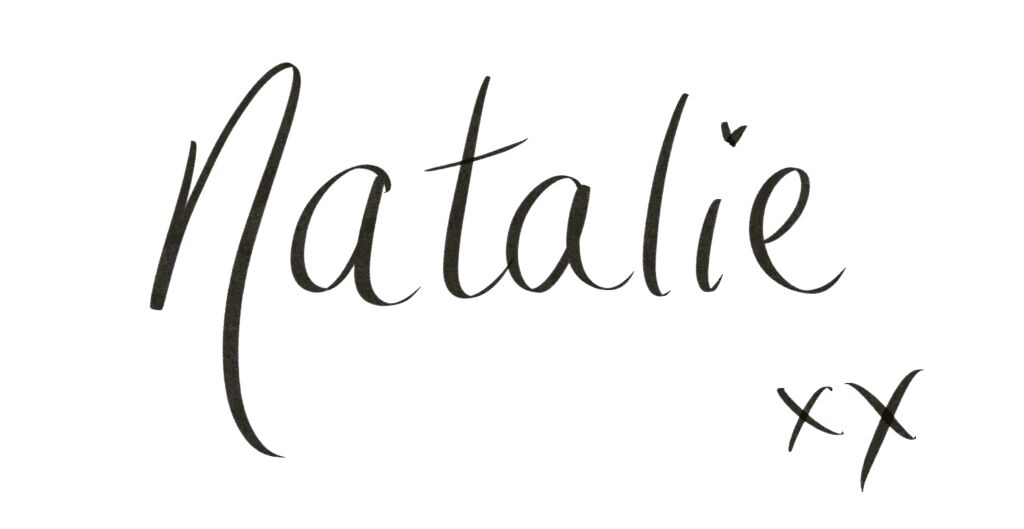 Where would you like to go?
Mama of 3, Creative Maker & Mentor.  I'm here to spark your creativity & guide you in listening to the whispers of your soul. Join me in the Sewing Circle or check out my mentoring groups.
© 2023 Natalie Trusler
I would like to acknowledge the Traditional Custodians of the land that I live, Gubbi Gubbi country . I pay my respects to their Elders past, present and emerging.